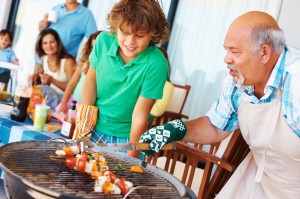 Active advice
The world never stands still. Volatile investment markets, changing economic cycles, government reforms and your own evolving lifestyle needs can all impact on your financial health, for better or worse.
Your Windsor Advisory adviser will help you actively manage your wealth, identifying new opportunities and emerging risks, so you'll always be ahead of the curve.
We take the time to understand you
Everyone is unique, so you deserve a unique financial plan. We take the time to develop an in-depth understanding of your current situation, your resources, your attitude towards risk, and your plans for the future, then develop tailored strategies to match.
We bring you fresh thinking
We combine the best research, the best people and the best strategies to help you build on your success.
By combining our experience with the resources and market insights of one of Australia's leading financial services groups, we can develop a personalised financial plan to help you create wealth for tomorrow, while enjoying life today.
Experience
We have many years' experience helping affluent Australians prosper through changing economic cycles and in a variety of different market conditions. Now you can put our experience to work to grow and protect your wealth.
High net wealth specialist
We service the specialised needs of successful Australians
We specialise in helping successful professionals, executives and business owners extend and protect their wealth. No matter how complex your financial situation, we can support you with sophisticated strategies to make the most of your growing resources and safeguard the prosperity you've worked so hard to create.
Partnership and empowerment
We help you take control
We work in collaboration with you, giving you the knowledge and opportunities you need to take control of your financial future. You decide how you would like to work with us — whether you would like us to provide specialist advice on a particular investment strategy, or construct and implement a holistic financial plan.
We're self-employed
While we're part of the Oreana Financial Services family, we're also an independently owned business. So you can be confident that our advice is both personalised and impartial, and that your best interests are our first priority.
We bring you industry-leading insights and opportunities
As members of the Oreana Financial Services network, we're supported by one of Australia's most professional financial groups.  We can bring you specialist insights and opportunities from within our network and influence.
We offer a transparent fee for service
When you engage us, we'll clearly set out the fees you can expect to pay and the benefits you can expect receive in return, only acting with your explicit approval.  And we never take commissions on investment products from the financial institutions that provide them.